CBSE is a board which conducted examinations of class 10 standard every year. CBSE Announced date sheet of class 10 or Secondary exam standard 2022 session. Exams will be held from 15 February 2023 to 21 March 2023. For further details or notifications go through the link of CBSE.
CBSE Website Link :
Circular and Date Sheet for Main Exam-2023 for Class X & XII 29/12/2022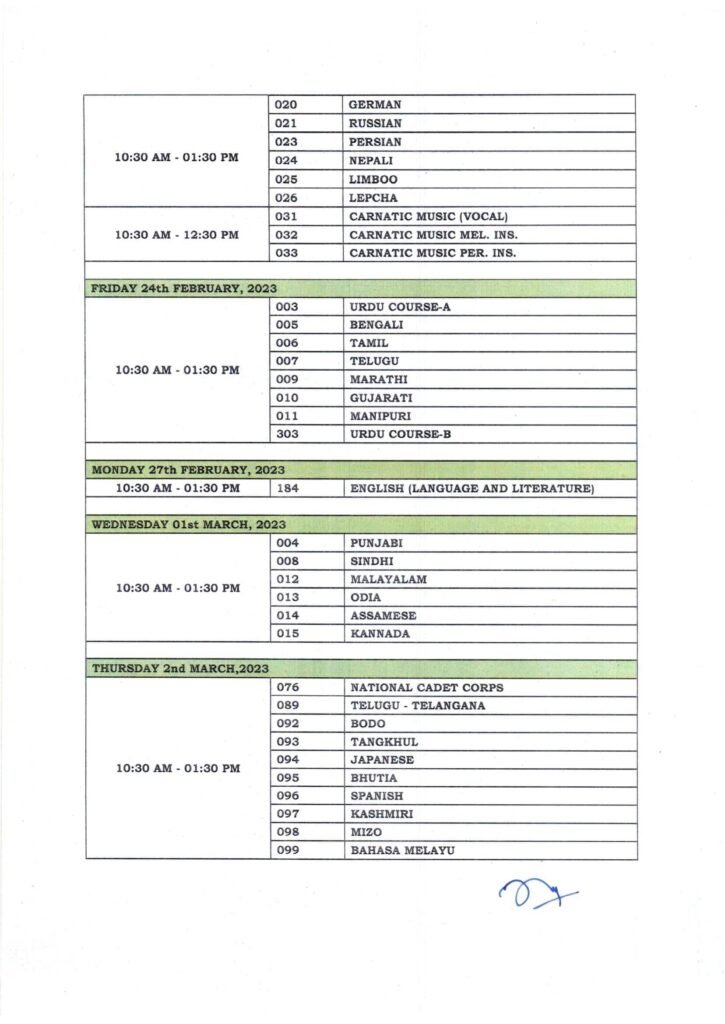 People also ask
Question : Is CBSE Datesheet released for class 10 2023?
Answer : Yes
Question : How to download CBSE date sheet of class 10 2023?
Answer : You can download CBSE date sheet 2023 to click below link.