Bangkok Prep International School in Bangkok and other international schools don't become famous and respected educational institutions for no reason.
In the world we live in today, education is the key to allowing students to develop the necessary traits, skills, and knowledge to become productive citizens. There was a time when international schools were only for the children of expatriate families, but nowadays, even local families see the advantages provided for students who go to international schools compared to standard schooling.
Whether you're an expat looking for a school for your child or a local looking to provide a better education than can be provided by local schools, international schools have many advantages to offer for students to become global citizens of the future.
Learn multiple languages
Studying at an international school allows students to learn more languages. Generally, international schools use English during classes while also having lessons in the local language in their curriculum. But, the best international schools teach more than two languages. So, if you want your child to have different languages at their disposal when they go to different places or study in another country, an international school will suit your child well.
Learn and experience cultures from all over the world
International schools have students with varying cultural backgrounds. With students being able to be in a diverse environment, they can develop cross-cultural awareness and international-mindedness.
Furthermore, growing and learning with fellow students and teachers with different backgrounds allows students to understand different stories and appreciate everyone's culture. Through this, students can be prepared for all the cultures and perspectives in the world.
It's also not just about observing other people's cultures and beliefs. Students can also discover new things about themselves and their culture. International education also teaches students that people can work together, regardless of their culture, as long as they have one goal and everyone is committed to getting there.
Experience different education styles and principles
International schools offer a curriculum that's recognized and respected worldwide. Enrolling your children at an international school will let them experience adapting to a new learning environment. Not only is using different education styles effective, but it's also a good way of preparing them for the future. It will help them deal with new challenges and adapt to the environment of each company they'll work for.
Develop a global social network
Imagine having friends to help you in different countries whenever you need them. Well, your children wouldn't have to imagine this in the future if they are in international schools.
Developing a network of friends, teachers, and classmates from all over the world can help your child develop a global social network, which should come in handy in the future.
An education that will have universities and future employers impressed
One of the traits that universities and employers always look for is the ability to work in international environments.
In a study by the Institute of International Education (IIE-Abroad Survey) and the University of California, 90-95% of students with a background in international schools found a job within just six months after they finish their studies.
Furthermore, a student's experience in an international school speaks volumes about their capability to have an open mind, adapt, and excel in a globalized working environment in order to be a part of a diverse yet effective workforce.
Gain new experiences
International education allows students to gain new experiences and discover the world. International schools often have partnerships with institutions from different countries, which can be used for special academic travel programs. These programs can be highly beneficial for students looking to experience the culture and education of other countries.
International schools also have different events throughout an academic year designed to celebrate different cultures, holidays, and cuisines, which can all be helpful in a student's international education.
A global faculty and staff
International schools also tend to look for faculty and staff from different cultures and backgrounds to help the global environment that they're trying to develop on their campuses.
An education that's more than just academics
Academics are vital for a student's development, and it's something we value here at Bangkok Prep International School in Bangkok. But, we also know that there's more to education than technical and scientific knowledge.
To support students' holistic development, we also offer co-curricular activities, community service initiatives, and other opportunities for students to develop leadership skills, community service, and their passions.
Through this, students can use the knowledge they gain in school to make a positive impact in the world now and help them become better persons who can make an even more significant impact in the future.
Become a part of a inclusive, diverse school community
Students can be a part of a diverse and inclusive community that respects and appreciates everyone's culture and background. It's a community that values understanding, compassion, and the difference in every culture. With students with roots from different countries in an environment of respect and acceptance, all students can embrace their differences and be who they truly are.
International education in Bangkok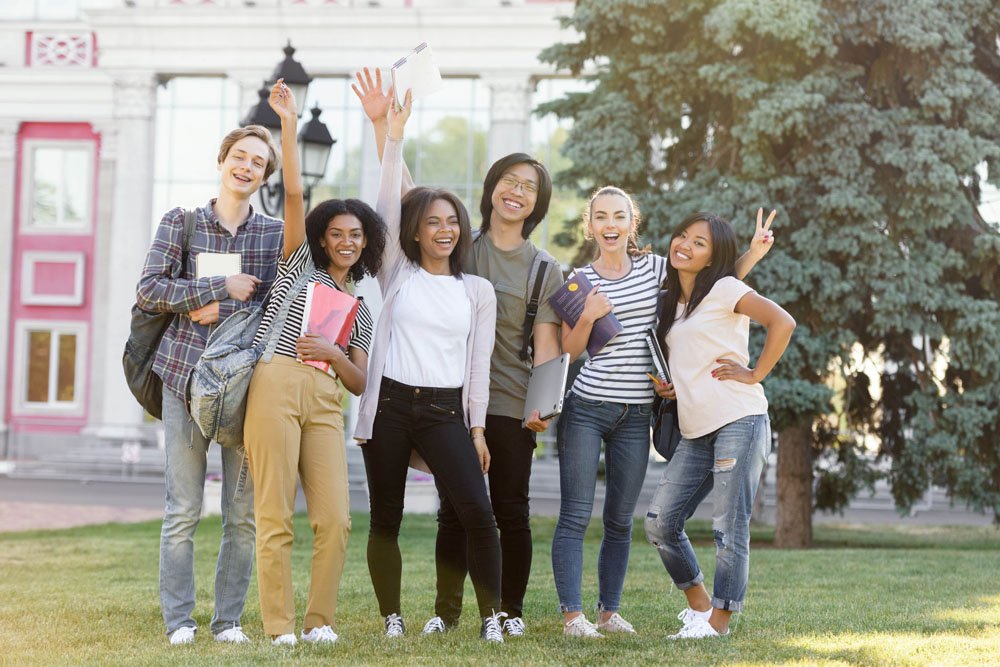 International education in Bangkok Prep International School in Bangkok offers many advantages for parents and students looking for an international education, where students can be part of a diverse and inclusive community that can help them embrace themselves and learn to be global citizens of the future through excellent curricular and co-curricular programs.